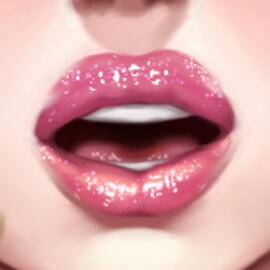 ARTISTOTLE
ART COMMISSIONS
---
WAITLIST: OPEN
CLOSES JULY 10 2022
---
COMMISSION PRICES + EXAMPLES
PRICES LAST UPDATED: March 10, 2022
(click on or tap the images to get a closer look at them)
---
---
---
---
---
---
---
---
---
---
COMMISSION PRICES + EXAMPLES
PRICES LAST UPDATED: March 10, 2022
(click on or tap the images to get a closer look at them)
---
---
---
---
---
---
---
TERMS OF SERVICE
Updated: March 26, 2022
The following has been changed:
• Section I.4. "Anything $150 and under needs to be paid fully upfront." to "Anything $170 and under needs to be paid fully upfront."
---
I. PRIOR TO COMMISSIONING
The client must provide all information necessary to complete the commission. This includes any deadline information. If you need your commission sooner than 2 weeks, I require that you pay an additional fee. I will not do any commission (besides sketches) if I'm given less than 5 days to do it.

If I cannot post the final commission on my portfolio and any of my social media websites, a 25% privacy fee of the total commission will be added.

The only accepted currency is USD.

The client must pay upfront or 50% before sketch and 50% at the halfway point of a commission via PayPal invoice. The client will be notified once this halfway point is reached. Anything $170 and under needs to be paid fully upfront. Failure to pay the invoice within 48 hours will result in you forfeiting your place in the queue, and I will move on to the next client.

Waitlisted clients will only pay when it is their turn in the queue.

Any amount of money directly sent to me without an invoice will be counted as a tip.

Turnaround times will depend on commission complexity and personal circumstances, however, it's usually a max of 3 months.

I reserve the right to decline any commission request for any reason.

If the client wants to upgrade/downgrade their commission while in a waitlist (ex. want to go from a sketch to a colored sketch), please let the artist know.
II. AFTER PAYMENT & COMMISSION PROCESS
No refunds will be given once I reach the halfway point of a commission. I will notify the client once we've reached that point. NO REFUNDS for emotes and sketches.

All communication between me and the client in regards to a commission will only be conducted via Discord.

I will allow unlimited revisions during the sketch phase, 3 free revisions during the flat color phase, and no other free revisions during the rendering phase, unless they are very minor and not excessive. I will not do any extreme revisions (redoing an entire character/pose, etc.)

If the client wishes to cancel a commission, the refunded amount will be sent based on how much work I've completed. The client will receive the work that I have done up until the refund. If a client asks for a refund on a character design commission, they will not receive full rights to the character, since the design is not yet finalized.

The client cannot under any circumstances force a chargeback once the commission has been agreed upon.

The client cannot change the subject of the commission once it is agreed upon.

If the client is belligerent or inappropriate, and has not responded to warnings about this behavior after I begin on the commission, I reserve the right to cancel the commission and may not issue a refund. This is entirely at my discretion.

If personal circumstances, such as illness, loss of technology, etc. prevent me from finishing a commission on time, I will inform all of my clients immediately.

If the client wants to upgrade their commission at any time during the commission process, they would need to pay the difference. The client cannot upgrade their commission to another drastic commission type (ex. from a full-body render to a character reference sheet). A separate commission will need to be made for this.

If the client becomes despondent for more than 3 weeks with no prior notice, I will either refund or cancel the commission without a refund depending on how far along the commission is. Constant pokes will still be done before this deadline via both the client's Discord and e-mail that they have provided.
III. AFTER THE COMMISSION
Commissions will be sent to either the client's Discord or e-mail in high-resolution, in the form of a PNG. The client will receive a low-res version with the watermark near the face or any other detailed area, as well as in the corner of the piece, for sharing publically. The high-res version will also have a watermark in the corner of the image.

I, the artist, reserve full rights to the image and its distribution and use, unless it was requested that I do not do so.

I, the artist, reserve the right to show any commissions done on my portfolio, Patreon (including high-resolution version and WIP's), YouTube, and all of my listed social media websites, unless it was requested that I do not do so.

The client cannot, under any circumstances, omit my signature from the finished piece.

All commissions completed fall under personal use unless otherwise specified. If a piece is commercial, then a 300% commercial fee in addition to the original price is added. If the client decides to use a commission commercially after its completion, this can be discussed.

If a client wants me to edit an already commissioned piece made by me, they must consult me and not other artists. The client must not modify or alter the finished piece themselves.

Clients must not resell the finished commission piece under any circumstances, unless a commercial fee has been paid and explicit consent by the artist has been written.

The client may repost the finished commission, provided that proper credit is given to me.
IIIA. REGARDING ADOPTS
Minimum of $100/month bids are acceptable for adopts that are over $150. This will be paid via PayPal invoice.

Payments of $100 must be made each month, without fail. If the bidder fails to make a payment on time, 10% of the payments already made will be kept, the rest will be refunded, and the auction will restart. ONLY BID ON MY ADOPTS IF YOU CAN MAKE THESE PAYMENTS ON TIME.

The rights that I have listed, as well as the high-res version of any adopt that I sell, will not be relinquished until the bid for the adopt is paid in full.

Adopts made by me CAN be resold. The owner must first get into contact with me prior to this. The adopt CANNOT be sold for less, or for more than, what was bid. The adopt can only be sold for more if the owner has bought more art of them, and has therefore increased their value. Adopts cannot be refunded after full payment has been made.

Adopts are for personal use ONLY; commercial usage incurs an additional fee.

You may make minor edits to my adopts (ex. gender, hairstyle, clothing, backstory, name, etc.) However, please don't change the design of the adopt to where it no longer looks like the original.

Do not use any of my adopts in subjects of extreme fetish art (ex. scat, rape, necrophilia, pedophilia, etc.), offensive, controversial, and/or political content. The owner may contact me, the artist, at any time if they're unsure if what they want to do with the character design falls under this.

This adopt must also be credited to me, whenever possible (ex. character designed by artistotle_art).

If the bidder fails to contact or respond to me within 48 hours, or does not abide by my ToS, they will be blacklisted, reported to other artists, and will potentially have an artists beware made on them.
---
PLEASE READ CAREFULLY:
By commissioning me, you agree to these terms. If you fail to abide by any of these terms, I will publicly blacklist you from ever commissioning me again, and warn other artists.NOT READING MY TERMS OF SERVICE IS NOT AN EXCUSE FOR BEING EXEMPT FROM THEM. ALL CLIENTS HAVE ACCESS TO THIS WEBSITE PRIOR TO COMMISSIONING ME. ONLY FILL OUT THIS FORM IF YOU COMPLETELY AGREE TO THESE TERMS.
---